In February we talked about various community helpers in all our classrooms. The teachers discussed the different occupations that people have in our community and how they help others. We were able to have some of them stop by the school! We had a dental hygienist stop by to talk about the importance of keeping our teeth clean and how to keep away the "sugar bugs".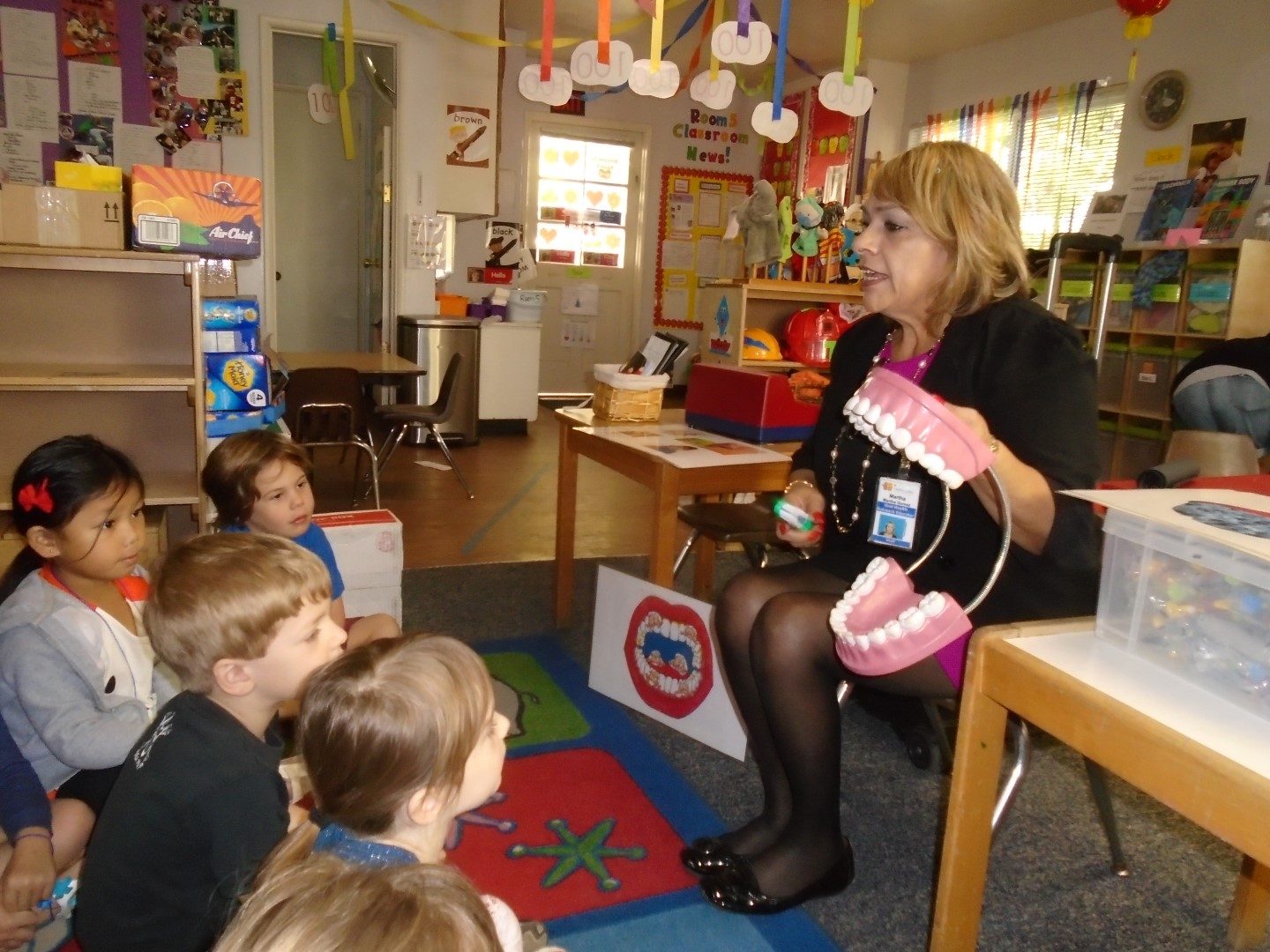 Some of us got to practice brushing on a dinosaur's teeth!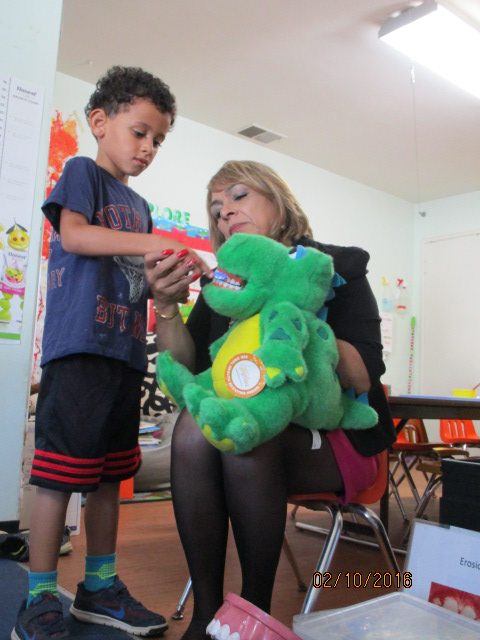 The fire department from down our street came by to talk about their fire engine and all their gear. They showed us a machine that allows them to see a person's heart, and they also demonstrated how they look in their gear so we aren't afraid of them when they show up to help us. We were lucky enough to see how one of their big hoses sprays water before they had to rush out because they received a call to go and help someone!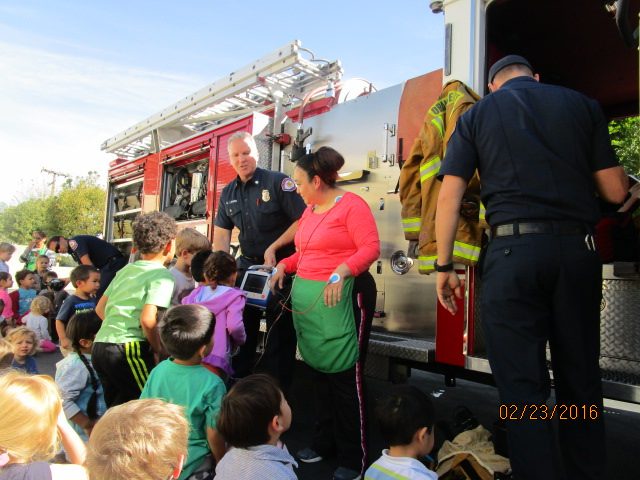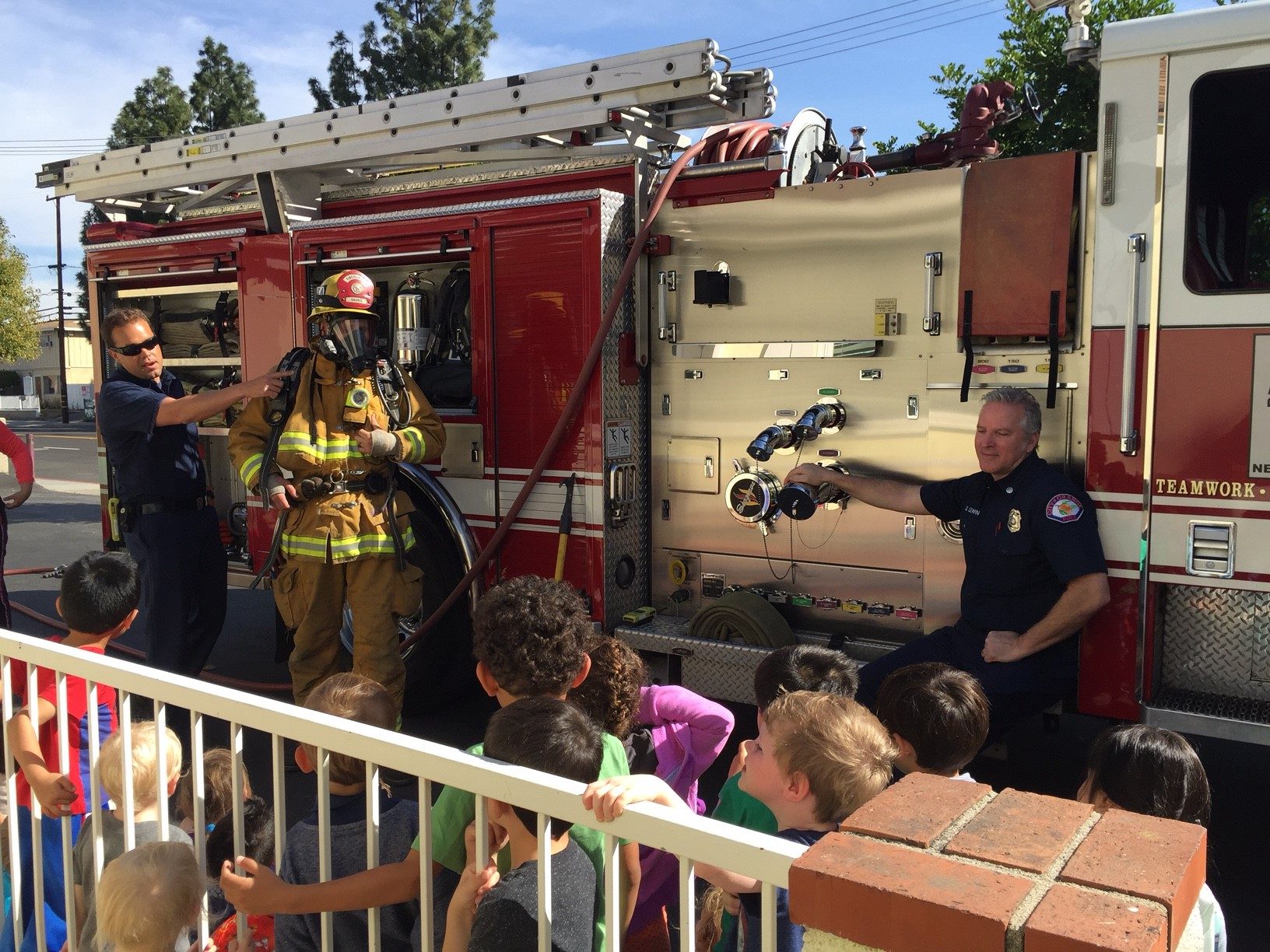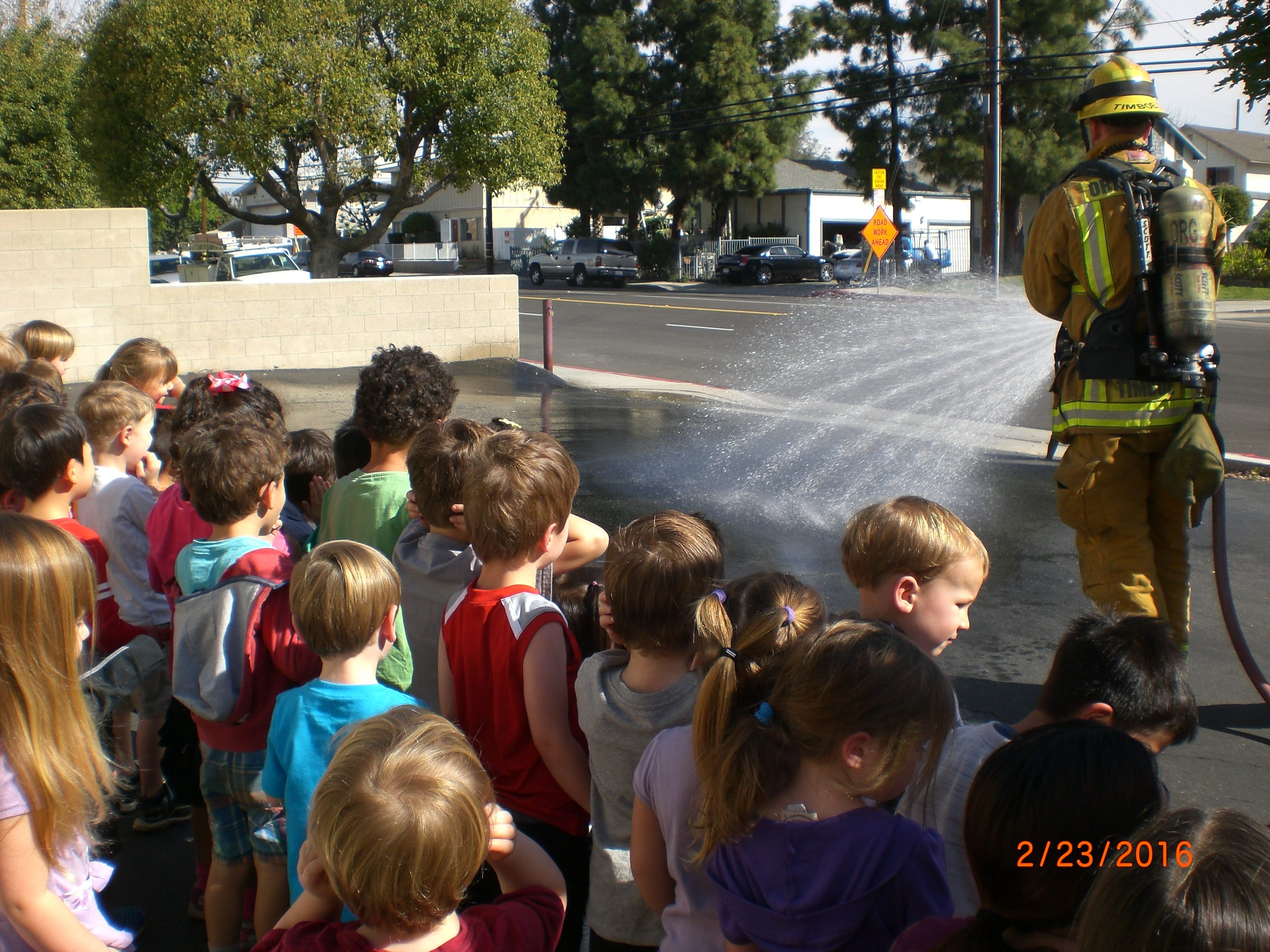 We were fortunate to have a police officer come by to talk about staying safe, and how the police are there to protect us from harm. He talked about the different tools on his belt and showed us the inside of his police car!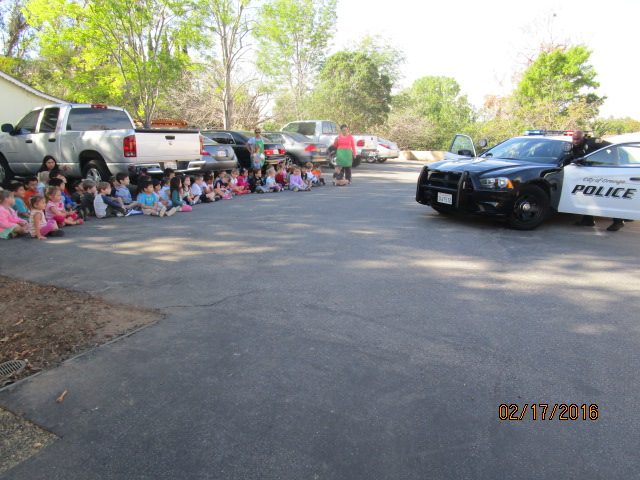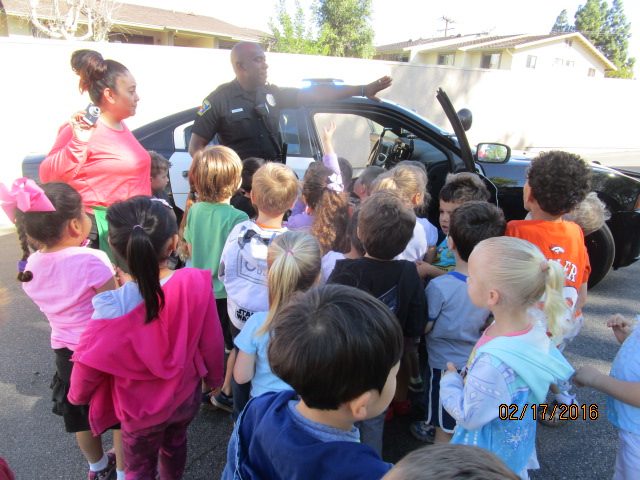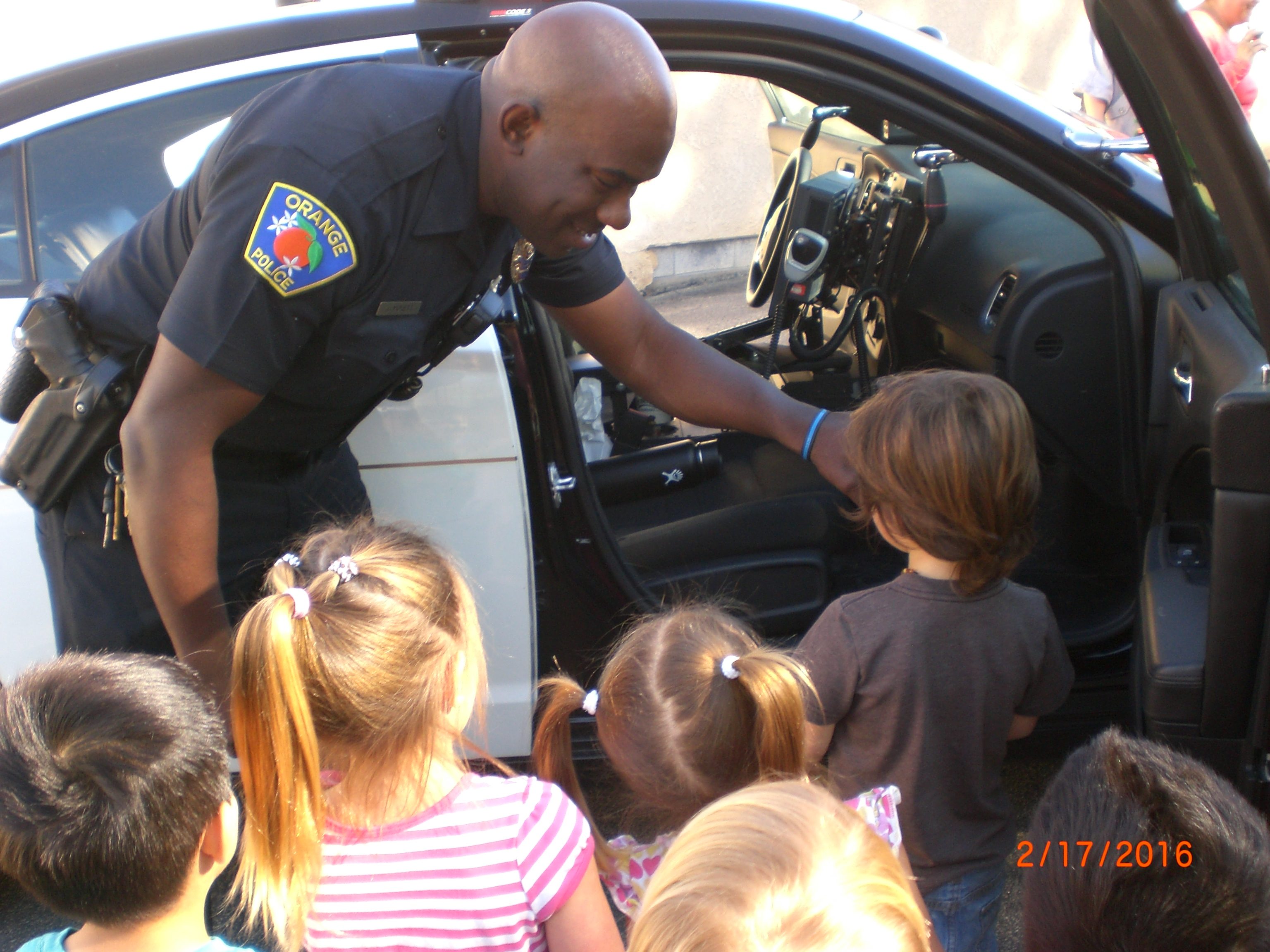 Our Pre-K class was also able to take a walking field trip the post office and observe how our mail is sent out around the world. They also prepared special envelopes to send out to their families and  they all had a chance to place it into the big mail slot.