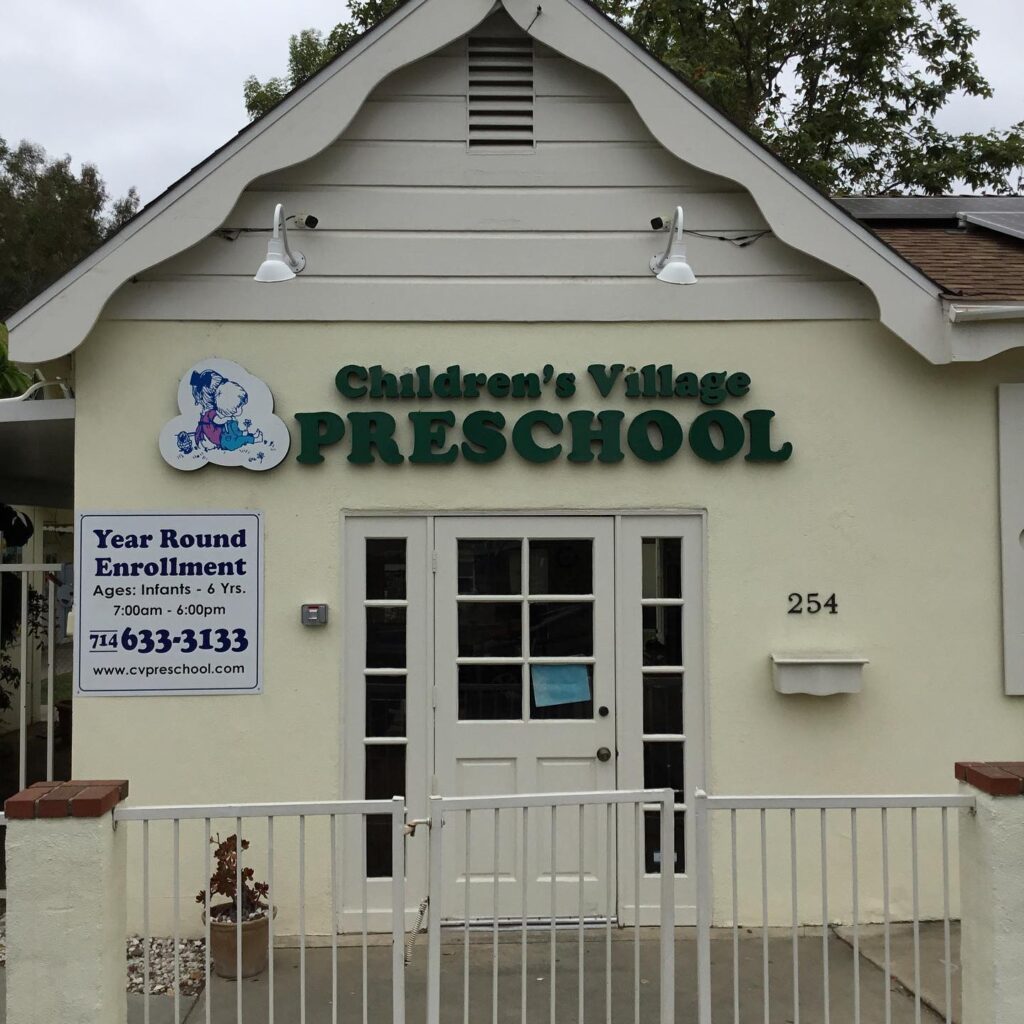 A Tustin preschool program offers a variety of opportunities for children to develop physically, emotionally, and academically. It teaches youngsters skills that will help them succeed in school and in life. Each preschool is distinct in its own manner, and parents should select the best one for their child. To help you choose the best Tustin preschool program, we've compiled a list of five preschools that offer a positive learning environment for children and their families.
Children's Village Preschool of Orange
Cristiane and Alan purchased Children's Village Preschool because they fell in love with the rural setting and its developmental philosophy, which coincided with Cristiane's own concept for educating young children. The owner has been working in education since 1986. She graduated from CSULB with a Bachelor of Science in Physical Education, an Associate of Arts in Early Childhood Education, and a Master of Education with an emphasis in Early Childhood Education.
We have developed our philosophy, founded on the belief that children learn best when exposed to a demanding setting that includes various important hands-on activities and experiences. Our opinion is that preschool children should be allowed to explore their environment to acquire a strong sense of problem-solving and decision-making skills.
Located just a short distance from the center of Tustin, Children's Village provides an excellent preschool for those Tustin parents who are looking for the very best educational start in life.
The preschool curriculum, furniture arrangement, and available space are all designed to meet the interests and needs of the children who attend our daycare center. Providing children with the basic necessities of life such as protection, nourishment, and rest is critical to ensuring that they grow and develop at the appropriate levels. The goal is to stimulate children's imaginations while also being conscious and sensitive to their emotional needs. We also want to promote and facilitate their social development by offering opportunities for them to develop positive self-esteem.
Diverse cultures are welcomed and respected at our preschool, and we urge each and every member of our preschool to share aspects of their own culture with us. We are facilitators of children's development, promoting their social, emotional, physical, and cognitive development in order to prepare them for life-long learning and success in school.
What Makes our Tustin Preschool Program Unique?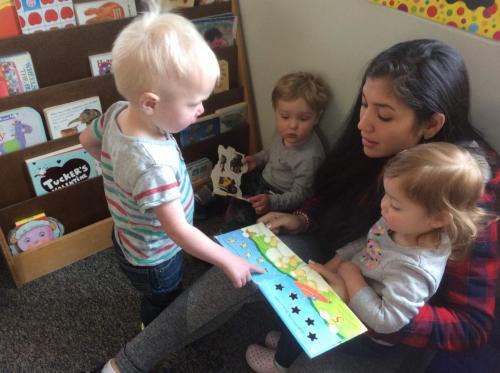 A warm, country-like child care center setting encourages exploration of nature, and we have an abundance of live animals and plants to help them do just that. The school is situated on a one-acre plot of land, and the outer yard is somewhat distinct from many other institutions. Something like this is something that you have to come in and witness for yourself. Designed to satisfy the developmental needs of children, our outdoor space serves as a continual learning environment for them.
The entire childcare program promotes independence and the ability to make decisions for oneself. An organized preschool promotes each child's physical, intellectual, social, and emotional growth and development. Participation by parents is also encouraged. Children as young as 12 weeks are accepted into our daycare facility. We are proud to say that parents are so grateful for the services that we are offering- you'll it here. You cannot find other Tustin Preschool Program exactly like this!
Continue reading as this article highlights a few Tustin Preschool programs that stand out in particular ways.
Tustin Preschool has been around since 1981 and is family-owned and operated. They claim to provide good child development programs that address children's educational, emotional, social, physical, and nutritional requirements and their health and nutrition. They offer Tustin preschool program for children around the area. 
Also, Tustin Preschool caters to both children and their families. Children's school preparation is enhanced by developing language and cognitive skills, early reading skills, science and mathematical skills, health, social skills, and physical development.
Another Tustin preschool program on our list is Kiddie Academy. They claim to provide a safe, secure, and healthy environment for children while away from home or school. They cater 6-week old babies to 12 years old. Their cirriculum lists a wide range of subjects to assist your child in learning and growing.
They offer Health Essentials, Infant and Toddler Care, Early Preschool, Pre-school, Pre-kindergarten, Kindergarten, and Summer Camp. Their Tustin preschool program, which incorporates music, visual arts, theater, self-awareness, problem-solving, and other activities, helps children develop their ability to feel.
Adventures in Learning Preschool Tustin, CA
Third on our Tustin preschool program list is Adventures in Learning Preschool Tustin. This preschool offers parents a flexibility in scheduling, whether you schedule your children part time (as little as 2 – 1/2 days) or full time (5 full days). Parents need to enroll their children for specific days/times in advance and are responsible for payment of those days/times regardless of absence. They have planned structured activities for the students, and the classrooms have been created to be a fun place for them to learn.
Just like our Children's Village Preschool, Learning Preschool Tustin focuses on children's learning, development, and helps them grow. They help their students grow a strong academic foundation that will assist them throughout the rest of their school years and beyond.
Newport Avenue Preschool & Kindergarten
Their developmentally appropriate Tustin Preschool curriculum is designed to foster academic growth, self-esteem, health, and well-being through rich and diverse learning opportunities. Newport Avenue Preschool & Kindergarten also offers enrichment programs, Outdoor Art Program, Outdoor Music Program, and Outdoor Science Program.
From ages 18 months to 5 years and above, they seek to provide an environment that fosters a love of learning at Newport Avenue Preschool and Kindergarten. They also celebrate monthly themes in addition to our academic programs, which range from Toddler to Kindergarten, to provide an engaging educational environment for our kids.
Find the Best Tustin Preschool Program For You
We hope this article will help you review the Tustin Preschool Program options.
Whatever option you decide is right for you, we hope you'll reach out to us as part of your research. While, of course, we hope you'll choose Children's Village Preschool of Orange for your Tustin Preschool, we do understand there are a lot options out there. Finding the best choice for you will always be our primary objective.
Contact us now and help us find you the Best Tustin Preschool Program for you.